Here at Caleb Components we stock a wide range of Disc Spring Washers (also known as Belleville Washers or Disc Springs).
The main purpose of a Disc Spring (or stack of Disc Springs) is to provide a high force in a relatively small space compared with that of a Compression Spring.
What's included in our range?
Standard Disc Spring Washers (Belleville Washers) to DIN 2093 specifications
Heavy Duty Disc Spring Washers (Conical Washers) to DIN 6796 specifications
Ball Bearing Preload Disc Spring Washers
Our Disc Springs can be manufactured in a wide range of materials. These included standard Carbon Steel, Chrome Vanadium Spring Steel, Stainless Steel (including FV520B), Inconel 718, Inconel X750 & Nimonic 90.
We can also offer in a variety of finishes, including standard Phosphate / Oil and Deltatone.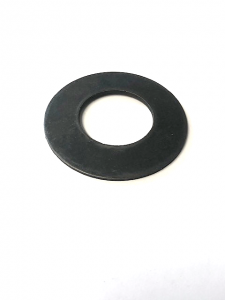 If you have an enquiry for Disc Spring Washers, please dont hesitate to contact us.
Call: + 44 (0) 1384 453955
Email: sales@calebcomponents.com