Here at Caleb Components, we supply high quality Extractable Dowel Pins to DIN 7979D / ISO 8735 standards. These particular type of dowel pins have an internal thread which is used to help in extracting the pin after it has been installed.
These dowel pins are hardened & ground and finished to m6 tolerance.
To purchase online, please click the link below.
https://springfasteners.co.uk/product-category/pins/extractable-dowel-pins-din-7979d/
Looking for bulk quantities? Please enquire with us today by using the following contact details. Call us on +44 (0) 1384 453955 or emails us at sales@calebcomponents.com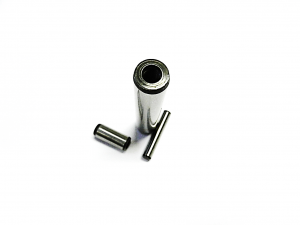 Caleb Components – Supplier of high quality Extractable Dowel Pins