Circlips are one of the most popular forms of Spring Type Fasteners.
The two main types are External Circlips and Internal Circlips.
External Circlips are designed for shafts with grooves and Internal Circlips for bores with grooves.
Both types have DIN specifications:
| | |
| --- | --- |
| External Circlips D1400 | Internal Circlips D1300 |
| Standard: DIN 471 | Standard: DIN 472 |
Here are some examples of the two different circlips.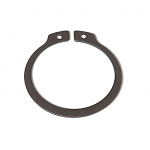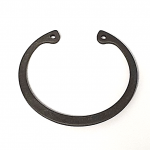 How to find the right Circlip…
Don't worry it's pretty simple!
External Circlips are listed by the shaft size they fit on to, and Internal Circlips by the bore size they fit in to.
For example, if you need a Circlip to fit on to a 20mm shaft, you would require a 20mm External Circlip. If you needed a Circlip for a 20mm bore, you would require a 20mm Internal Circlip.
For more information, please feel free to use this size chart: https://springfasteners.co.uk/wp-content/uploads/2019/10/Metric-External-Internal-Circlips-DIN-471-472-Information-Specifications.pdf
Still have queries? Please contact us on 01384 453955 or email: sales@calebcomponents.com
To shop the full range online please click the link below.